Welcome to my website
My name is Isa Pearl Ritchie, and I am a writer.
My newest project is the Dreamweavers series, aimed at kids aged 8+

These books are about a girl called Awa who explores the Dreamrealm through lucid dreaming.
The first book in the series is called Awa and the Dreamrealm. Here's what people are saying:

"I really wish I would have had this book when I was younger."
"I was absolutely enchanted by the beauty of the story."
"This book includes so many big lessons for teenage readers and the messages are empowering. I would definitely recommend this book to teens and young adults who are looking for something inspiring and highly engaging to read."
And here's the blurb:
I thought they were just dreams but the further in I went the more I realised: Dreamrealm is real!
Awa's got enough on her plate trying to anxiety, her parent's divorce, having to move house, change schools and dodge mean girl Felicity. She doesn't have time for fairytales. But when strange coincidences surge from her new dreams into our world, Awa knows she's found her way into something far deeper and more mysterious than she could ever imagine.
Things get even stranger when she meets dreamcharmer Veila who leads her into the surreal and magnifiscent Dreamrealm. At first Awa wants to spend all her time dreaming, but when Veila tells her of the threat to both their worlds, Awa must choose. The easy path is walking away to a normal life. The right path is facing Shadow, the force threatening Dreamrealm… and our world.
Awa knows she's just one girl. She also knows there's no one else who can save the fantastical Dreamrealm. If you like fantasy stories with adventure, unusual creatures, and plenty to think about, pick up Awa and the Dreamrealm today!
Available to order now!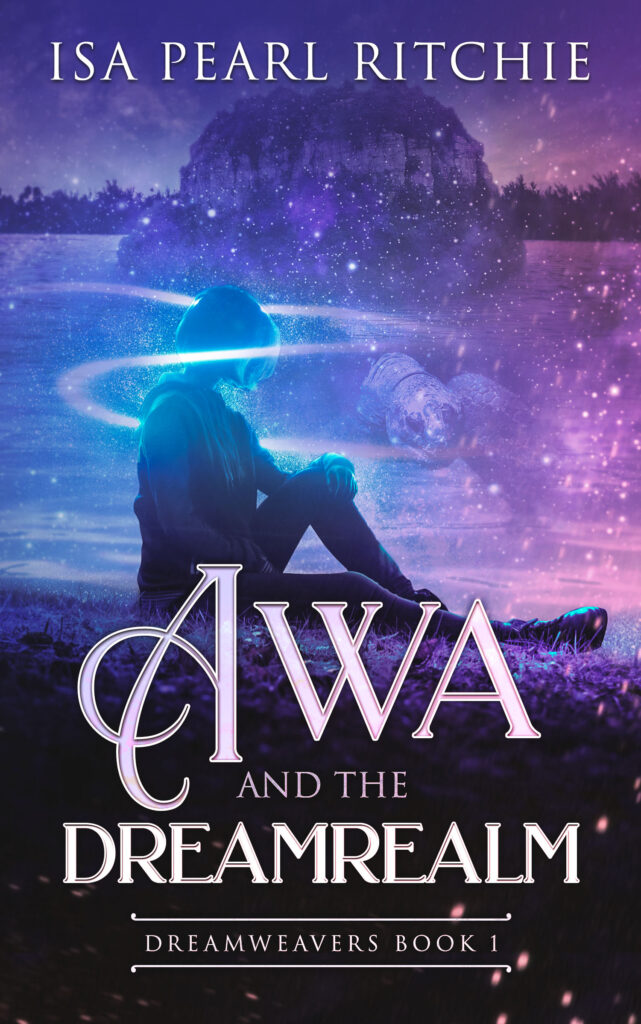 I have also written contemporary literary books (real-world books for adults). You can read more about my other books by clicking the "books" tab above.